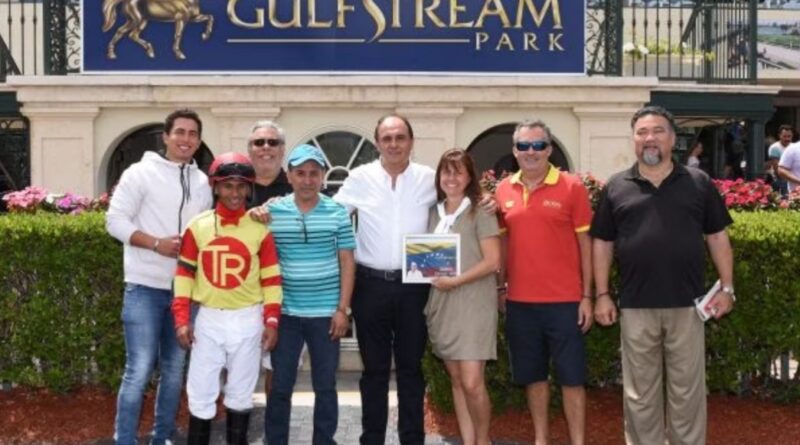 In 6,669 races presenting specimens in the American equestrian, coach Antonio Sano, conquered the mark of 800 victories with the specimen: Lucago, in the first test today #GulfstreamPark (July 1, 2021). The two-year-old Lucago, was imposed from end to end in the programming this Thursday.
El pupilo del Stud Cammarota Racing, es hijo de Kantharos y Going to Kukaro, por lo cuál es nieto de Speightstown.https://www.youtube.com/embed/eIIJJydycD4?feature=oembed
This 2-year-old colt responded to the commands of Jockey E. J. Zayas, who usually wins frequently in the stable of the Champion trainer of the Hinava oval for several years, located in Carabobo State, Venezuela.
From La Orchila to Lucago
The first victory was with the horse La Orchila, the same season in which he graduated as Trainer of Thoroughbred Racing horses, year 1988. He was awarded 19 statistics, of which 18 were straight. In the 2009 campaign he completed 3,400 photos in the Winners' paddock, according to many statements "by the coach himself" in different international media.
Antonio Sano, at the time of writing this note, completed 4,200 victories as a P.S.C. Trainer, from his beginnings in the equestrian activity of the Bolivarian country and now in the United States.
In the 2020 campaign, Antonio Salvador Sano F., with the Donder'n Blitzen mare, achieved 700 victories in the USA on March 18.
Antonio Sano took advantage of his 800 victory to launch his official website sanaracingstable.com